Advanced Dental Services & Technology – Alexandria, IN
Truly Modern Care That
Leaves You Smiling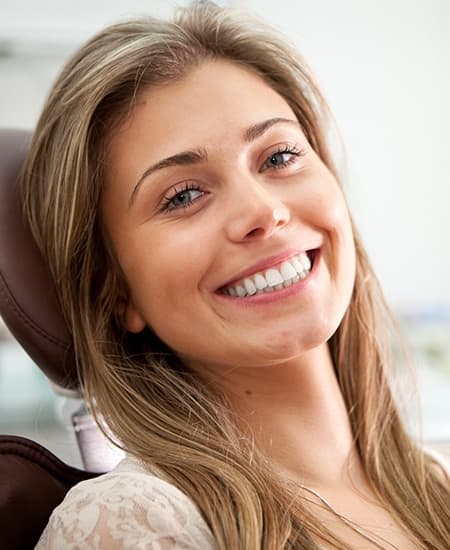 At Martinez Dentistry, we take pride in staying at the cutting edge of new developments in oral healthcare. After all, this modern approach benefits our patients in so many wonderful ways! Our team looks forward to introducing you to our various technologies throughout the treatment process and the ways in which they improve overall comfort, efficiency, clinical accuracy, and more. If you'd like to schedule a first appointment here in Alexandria, don't hesitate to contact us.
BOTOX® Injections for TMJ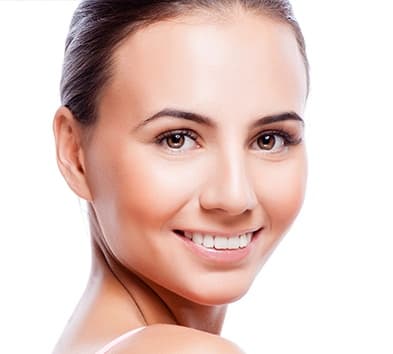 If you struggle with severe headaches, facial pain, and other symptoms that are caused by untreated TMJ disorder, BOTOX may be the ideal solution. While most patients think of BOTOX as a purely cosmetic service, Dr. Martinez offers this modern treatment because of its ability to slow the movement of certain facial muscles and effectively prevent the unconscious habits that lead to TMJ-related pain. This process can be completed in less than an hour, and most patients experience noticeable improvements within one or two days.
Sedation Dentistry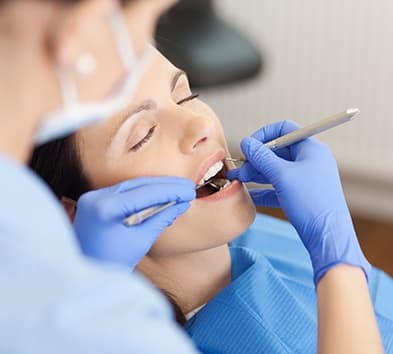 Dr. Martinez understands the difficulties of struggling with dental-related anxiety very well, which is why he goes above and beyond to create a comfortable, soothing environment for each patient. If these efforts just aren't enough, we also offer professional sedation dentistry to help take the edge off those negative emotions so you can receive important treatment in a genuinely fear-free fashion. Both nitrous oxide ("laughing gas") and oral conscious sedation are available upon request.
Intraoral Camera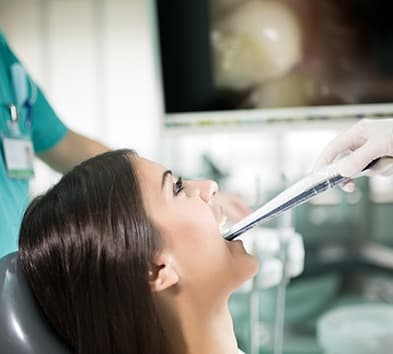 If you've ever wondered what exactly your dentist sees as they peer inside your mouth, intraoral cameras can shed some much-needed light. The process is simple – a member of our team will navigate the camera-tipped wand around your teeth and gums, capturing high-quality images that are transmitted to a monitor in the treatment room. This visual aid comes in handy as we discuss any concerning findings, the effects of possible treatment options, and more with extra clarity.
Digital X-Rays
Many of us remember the days of traditional X-ray machines, tedious darkroom development, and overly bulky filing cabinets. Thankfully, digital radiography has transformed this important diagnostic process for the better! When capturing X-rays of your dental structures, this technology makes it possible to view the photos in just seconds, with no waiting required. Better yet, any radiation exposure is kept to an absolute minimum for the sake of our patients' safety.
CT/Cone Beam Scanner
While digital X-rays are enormously helpful when treating common dental conditions, their scope can sometimes be limited. This is especially true when planning more complicated care like dental implant placement or root canal therapy. That's why Dr. Martinez has invested in the revolutionary I-CAT CT/Cone Beam here in Alexandria! This machine rotates a full 360 degrees around the head in order to capture a three-dimensional image of the teeth, jaw, sinuses, and more. With a crystal-clear picture of your smile at our disposal, it's easier to approach future care with total confidence.
Digital Impression System
Impressions are a necessary part of creating customized dental restorations like crowns, dentures, and much more – but most patients understandably dread having to sit still while their dentist presses a trayful of unpleasant putty over their teeth. At Martinez Dentistry, we offer all-digital impressions with CEREC as an excellent alternative! Not only is this modern process much more efficient and comfortable, but overall accuracy is dramatically improved as well, which minimizes the risk of time-consuming retakes in the future.
Soft Tissue Laser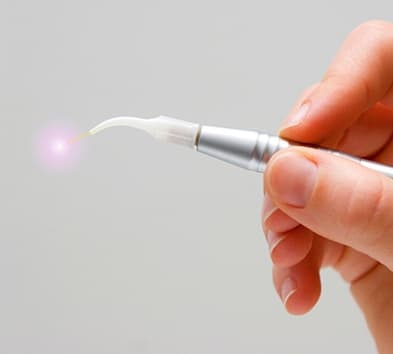 When compared with traditional tools, soft tissue laser technology makes many common treatments faster, more successful, and virtually pain-free! This technology produces a focused beam of intensive light within a solitary wavelength; when this beam is applied to the patient's soft tissue, it targets diseased tissue and dangerous bacteria specifically and destroys them while leaving healthy tissue completely unharmed. Many patients don't even need local anesthesia because they feel so comfortable throughout the process.