About Us
Kind, Modern Dental Care
That Makes A Difference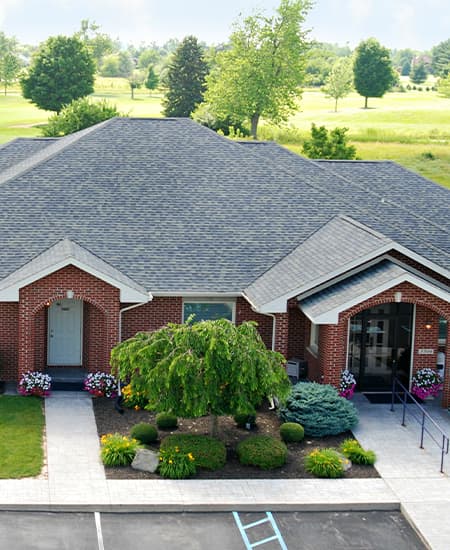 When searching for a new dental office, what are your top priorities? Are you interested in finding a compassionate, skilled dentist who truly takes the time to get to know you? Do you want a big menu of services most or a modern, hi-tech dental office? At Martinez Dentistry, we're happy to offer all of these valuable benefits and many more to patients from all over Alexandria, IN and the surrounding communities. Dr. Corey Martinez and the rest of our team go the extra mile every day to deliver attentive, clinically excellent treatment that will result in your ideal smile.
Our door is always open to new patients! Contact us today if you'd like to schedule a visit, or keep reading below to learn more about why we stand out.
Top Education & Training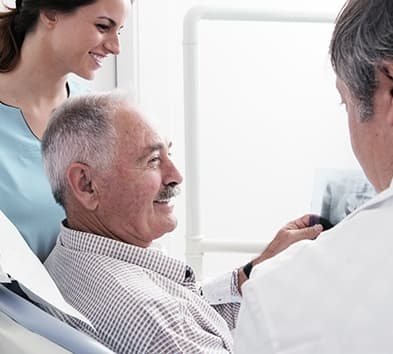 When it comes to dentistry, there is always more to learn – that's why Dr. Martinez regularly pursues continuing education in order to expand his skills. He holds himself to very high standards, and this commitment and expertise shines through clearly during each appointment and procedure. Rest easy in our treatment chair – your smile is in the very best of hands.
Friendly, Honest, Trustworthy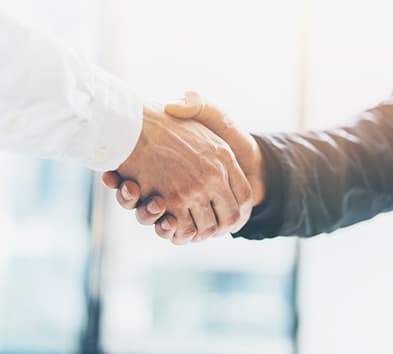 Building great relationships with patients is a top priority for our team, and one of the biggest parts of that process is building a strong sense of trust. Dr. Martinez is always 100% transparent about the services he recommends and whether or not they're a good fit for each patient's specific needs and goals. He also stands by his work wholeheartedly – in the very rare chance that a restoration fails and the patient was not at fault, he'll make it right.
Most Dentistry In-House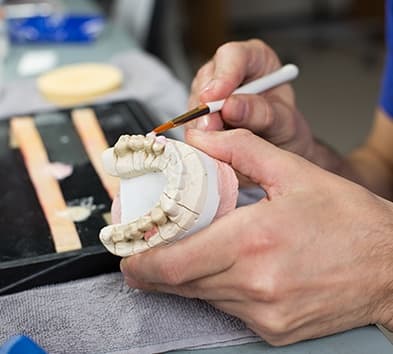 We're all very busy in our everyday lives, especially when juggling the needs of a big family. Sometimes, it can be a struggle to find free time for important dental care, especially if you've got to travel all over town to separate specialists. At Martinez Dentistry, we're proud to offer a comprehensive menu of general and advanced treatments alike in one location. This approach cuts down on unnecessary driving and helps you stay comfortable with a team you already know and trust.
Great with Anxious Patients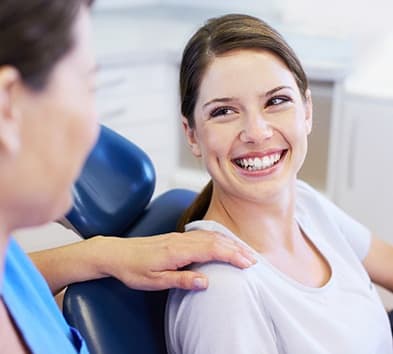 Dental-related fear affects patients of all ages and from all walks of life, often making it difficult to reach out for much-needed care. Thankfully, our team can create a truly relaxing environment here in Alexandria – just give us a chance! We offer both nitrous oxide ("laughing gas") and oral conscious sedation right here in our dental office as helpful aids that can take the edge off negative emotions and make the treatment process stress-free.
Learn More About Sedation Dentistry
High-Quality Dental Work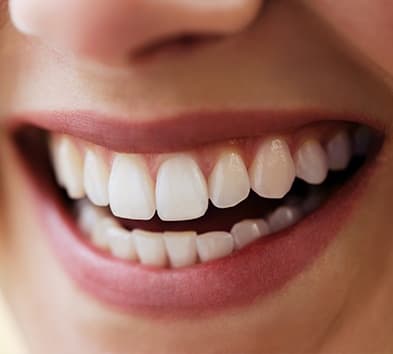 When you come to our team for help with replacing missing teeth, rebuilding damaged dental structure, or creating a stunningly confident new appearance, we want you to know that your final results are always built to last for the long-term. Quality means the world to us, which is why we use state-of-the-art technology, proven materials, and the latest clinical techniques to create exceptional smile improvements.