Porcelain Veneers – Alexandria, IN
Be Confident In Your Smile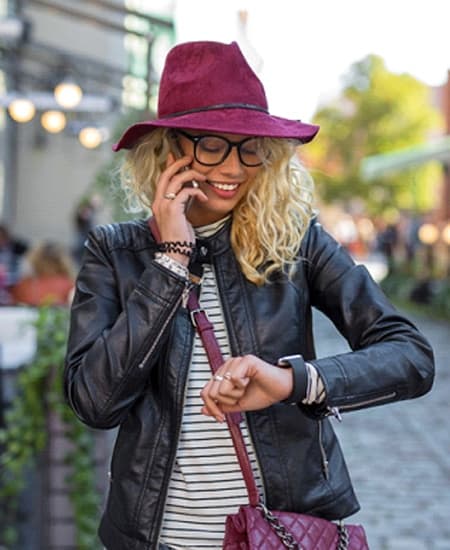 When you catch a glimpse of your smile in the mirror, does it cause your self-confidence to sink and make you want to stay home instead of go out? Damaged teeth can have more of an impact on your social life than you may think. Instead of letting chips, cracks, and severe discoloration keep you from holding meaningful conversations and make you appear shy at job interviews, invest in porcelain veneers! At Martinez Dentistry, we use some of the most advanced techniques and high-quality materials that dentistry has to offer to repair a variety of cosmetic flaws so you can feel comfortable letting your grin show. Contact us today to learn how this procedure can help you achieve your dream smile!
Why Choose Martinez Dentistry For Porcelain Veneers?
Honest and Trustworthy Dental Care
High-Quality Dental Work
Custom-Tailored Treatment Plans
What Are Porcelain Veneers?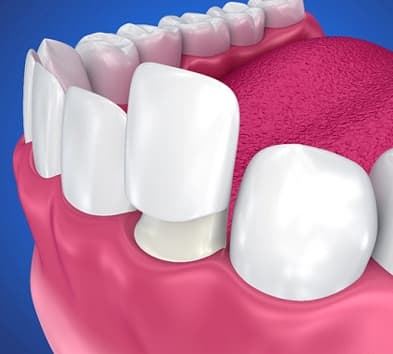 Dental veneers are thin, strong shells that are custom-crafted from dental porcelain. Made from an impression of the tooth or teeth that you'd like to have repaired, they're shaped to fit over the visible surface to conceal a variety of flaws. These shells can fix chips, cracks, gaps, fractures, and severe discoloration all with a single solution. Each veneer is made separately and permanently cemented over your natural teeth to reveal a seamless and complete smile.
The Process of Getting Veneers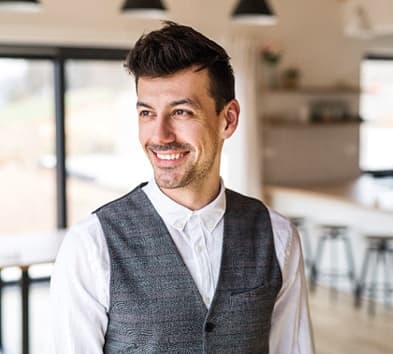 Before Dr. Corey Martinez starts the procedure, you'll need to have an initial consultation. This is just to ensure that porcelain veneers are the right choice for you. He'll ask you about what goals you have for your smile and what flaws you'd like to have repaired. He'll also inspect the health of your teeth and gums to make sure no preparatory treatment is needed. After discussing any possible limitations veneers may have for your specific case, you'll be able to decide if veneers are the solution for you.
The next step will be your first appointment. During this visit, we'll start by preparing your teeth for your permanent veneers by removing a small portion of your enamel. This is to compensate for the thickness of the shells, so the restorations lay flush with the rest of your teeth and don't protrude from your mouth. Dr. Martinez will then take impressions of each of the teeth that you'd like to have repaired and send them off to a dental laboratory to craft your custom permanent shells. We'll also place temporary veneers to protect your prepared teeth and help you get used to the way they feel.
Once your permanent veneers arrive from the dental laboratory, we'll call you in for your final appointment. After inspecting them to ensure that they meet his high-quality standards, Dr. Martinez will permanently cement them to each of your teeth. Once they're all securely placed, he'll make any necessary final adjustments. You'll be able to leave our office feeling confident in your newly transformed smile!
Benefits of Porcelain Veneers
Patients and professionals alike often recommend getting porcelain veneers because they can fix a variety of cosmetic problems without the need for multiple treatments. In just two appointments, your smile will go from looking drab and damaged to dazzling. Porcelain veneers are also:
Natural in appearance.
Gentle on the gums.
Stain-resistant.
Long-lasting.
If you have any questions or would like to learn more about this cosmetic treatment, be sure to schedule a consultation! Our team of dental professionals will be more than happy to walk you through the process and answer any questions you may have.
Understanding the Cost of Veneers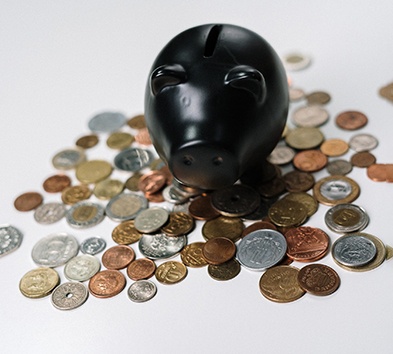 Veneers aren't just for the rich or famous. They can be the most cost-effective method to address many imperfections using a quick, minimally invasive procedure. You can save time and money. Many factors affect the cost of veneers, but Dr. Martinez strives to keep a beautiful smile affordable for everyone. He will help you choose the best solution for your needs and budget.
Cost vs. Cosmetic Dentistry: What's Right For Me?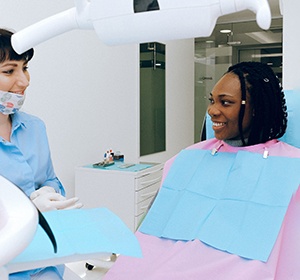 No two mouths or situations are identical, which is why there's no flat fee for cosmetic dentistry. You have more options than ever to address common imperfections, each with different costs, timelines, and lifespans. The most popular elective services include:
Braces: Metal braces and clear aligners can fix bite and alignment problems, and they can be partially covered under dental insurance. With the average treatment taking 12 to 24 months, it can be a long, costly commitment if you only need minor movements.
Teeth Whitening: Age-related and surface stains can be improved by up to 8 shades using a professional whitening system. You can enjoy quick results that can last for many months or years with the right aftercare.
Direct Bonding: A composite resin can fix minor flaws in one appointment. It offers a lot of bang for your buck, with an average life expectancy of 5 to 10 years.
Veneers: Applying a veneer to the front surface of a tooth improves its color, size, and shape. Bonding them to the teeth visible when smiling corrects many issues at once, like stains, chips, and gaps. Veneers can last for a decade or more to benefit from long-lasting results.
Investing in cosmetic dentistry is a big decision. Dr. Martinez will examine your mouth and explain what treatments are right for you. He'll help you make the best procedure to reach your goals while staying within your budget.
How to Make Veneers Affordable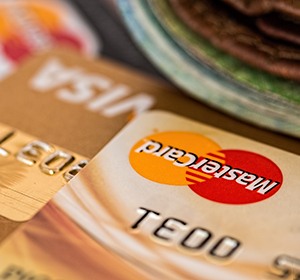 A member of our team will review your estimate and explain the fees. You'll know exactly what you'll have to pay before committing to anything. They will also discuss your payment options, including:
Traditional Payments: Our office accepts all traditional payment methods, including cash, checks, and credit cards.
Dental Insurance: Most dental plans don't cover elective services unless they are medically necessary. Many cosmetic procedures offer restorative benefits, so you might be able to use your coverage to offset the cost of certain aspects of your treatment plan. We will work on your behalf with your dental insurance to maximize any applicable coverage.
Financing: You can pay any out-of-pocket expenses using monthly installments through a third-party financing company, like CareCredit. Based on your credit approval, you can benefit from little or no interest in financing.
A beautiful smile is possible without it costing you an arm or a leg. If you have questions about your payment options, or you're ready to schedule your consultation, contact our office today. We look forward to creating a smile you'll be proud to show off.
Veneer FAQs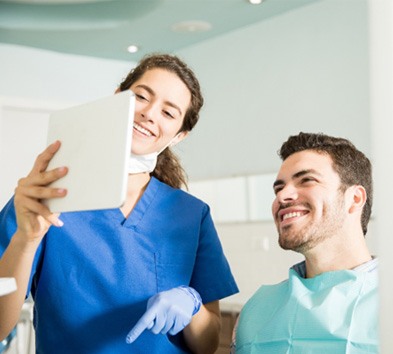 From the process and the benefits to the cost, we've covered a lot of information on veneers in Alexandria. That doesn't mean that we don't welcome questions, though! On the contrary, we're here to provide you with the answers you're looking for so you can confidently decide if veneers are the best smile-enhancing treatment for you. With this in mind, read on to learn the answers to some FAQs about veneers!
Is There Anyone Who Shouldn't Get Veneers?
There are a few things that will stand in your way of getting veneers – at least initially. For example, a decayed tooth should not be covered with a veneer since this will allow the root of the problem to only grow worse. The same applies if you have gum disease. Not only are bleeding and swollen gums uncomfortable, but they won't look good next to your bright, beautiful veneers anyway. The good news is that Dr. Martinez can treat oral health problems like these with restorative solutions like same-day dental crowns and gum disease therapy.
Are Veneers Permanent?
Although the veneers process is irreversible, veneers are not permanent. Fortunately, veneers can last for well over two decades with proper care, so you won't need to worry about replacing them right away if you take good care of them and your teeth. So, make sure to follow all of our oral hygiene guidelines, like visiting us every six months for a checkup, brushing your teeth each morning and evening, and not smoking or engaging in any other unhealthy dental habits.
Is There Anything I Can't Eat with Veneers?
Although there aren't any foods that are strictly off-limits, there are a few that you should avoid to keep your veneers in pristine condition. Crunchy foods are a great example. While things like popcorn, tortilla chips, and raw nuts can be enjoyed in moderation, it's important to exercise caution when eating them. After all, your veneers (like your natural teeth) can chip or crack under the pressure. We also recommend keeping foods and drinks with added sugar to a minimum since they can result in tooth decay.
Will I Still Be Able to Drink Coffee with Veneers?
Don't worry – your veneers won't stand in the way of your daily cup of coffee! One of the biggest perks of veneers is that materials like porcelain are stain-resistant, so you won't have to worry about your new smile discoloring. Of course, we still recommend taking proactive measures to prevent discoloration, like using a straw, especially if you only have veneers on a few of your teeth.
Do Veneers Give You a Lisp?
There is a misconception that cosmetic treatments like veneers and Invisalign will give you a lisp. Luckily, that's not the case. As your tongue adjusts to the presence of your veneers, you may notice a slight change to your speaking patterns. However, it's important to remember that it's temporary and so minimal that even those closest to you won't notice. Remember: veneers are custom-made just for your smile and a small portion of enamel is removed to ensure they don't protrude in an unnatural way.