At-Home Teeth Whitening – Alexandria, IN
Safely Brighten Your Smile at Home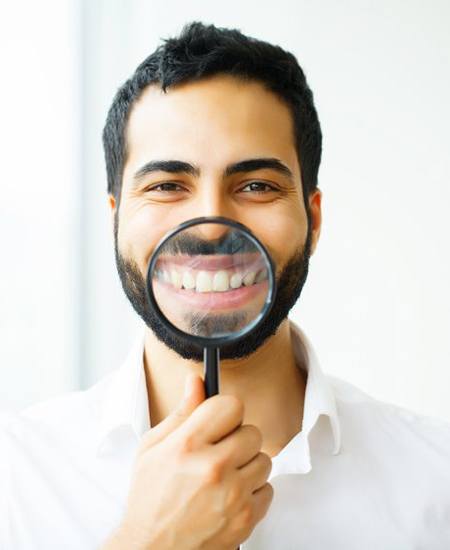 When you have stained teeth, it's hard to not feel self-conscious when you get your picture taken or you meet someone for the first time. After all, your smile is one of your most prominent features. Instead of wasting money on over-the-counter whitening products that often don't provide the dazzling results you want, why not invest in professional teeth whitening from Martinez Dentistry? While we offer in-office teeth whitening for those who wish to see a dramatic change, we also offer at-home teeth whitening to help you safely brighten your smile at home. If you're interested in achieving a beautiful set of pearly whites in the comfort of your own home, call us today to learn more!
Why Choose Martinez Dentistry for At-Home Teeth Whitening?
Treatment Customized for Each Patient
Achieve Results in as Little as Two Weeks
Safe and Effective Ingredients
How At-Home Teeth Whitening Works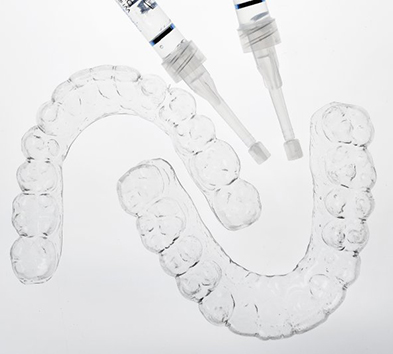 The process begins with a quick visit to our Alexandria, IN office. Dr. Martinez will take impressions of your teeth in order to design custom trays. Once these trays are ready, you'll pick them up from our office, along with a bleaching gel that's exponentially more potent than any whitening product you can find at your local drugstore.
Simply fill the trays with the gel and wear them over your teeth for about half an hour every day. While you might begin to notice a difference after just one day, most of our patients report feeling perfectly satisfied with their results after about two weeks of daily treatment.
Benefits of Professional Teeth Whitening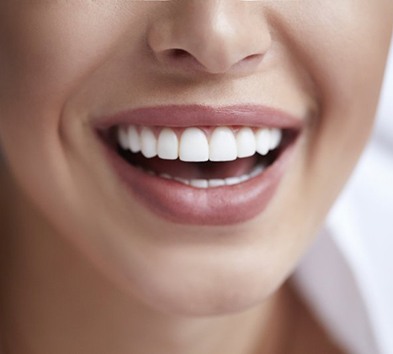 When you choose professional teeth whitening from Martinez Dentistry rather than store-bought whitening products, you can expect to enjoy many benefits, including:
Erasing years of pesky, stubborn stains
A major confidence boost
Ingredients that are 100% safe and effective
Results that are customized for your unique smile
No dental sensitivity or soft tissue irritation
Long-lasting results that are easy to maintain
How to Maintain Your Results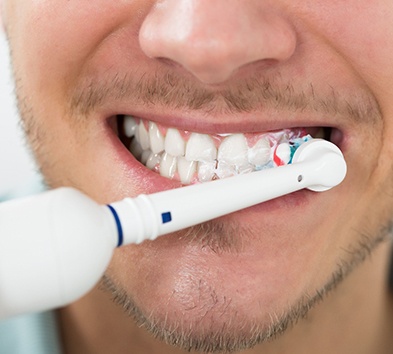 By properly caring for your teeth and wearing the trays with the gel every so often for a touch-up, you can enjoy your newly brightened smile for months or even years to come. During your appointment, our dentists can provide you with some tips on how to maximize the lifespan of your results. Some of these tips might include:
Keeping up with a daily oral hygiene routine
Limiting foods and drinks that can cause discoloration (or at least sipping beverages like coffee or wine through a straw to minimize direct contact with the teeth)
Quitting smoking or chewing tobacco
Attending checkups and cleanings with us at least twice a year