Preventive Dentistry – Alexandria, IN
The Essentials for
Long-Term Oral Health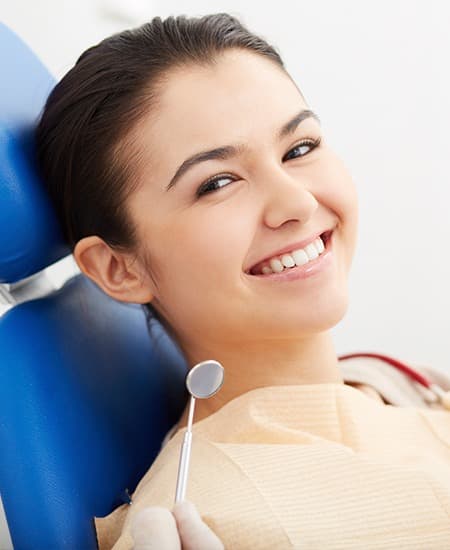 Dr. Martinez does everything he can to ensure that your oral health is in the best condition possible. Part of ensuring this is making sure that all of his patients are practicing daily oral care and visiting his dental office for routine checkups. Of course, cleanings and exams are far from the only type of preventive treatment you can expect at Martinez Dentistry. Whatever your needs are, we'll be sure to make them a priority every time you visit, not sell you treatments you don't need. To get started, contact our dental office today and get your appointment scheduled for preventive dentistry in Alexandria, IN!
Why Choose Martinez Dentistry for Preventive Dental Care?
Kind and Gentle Dentist Dedicated to Building Relationships
Varying Strengths of Sedation Dentistry Available
Treats Patients of All Ages
Dental Checkups & teeth Cleanings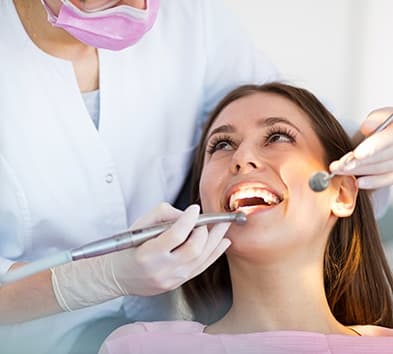 During your routine appointments, we'll perform a dental exam and a professional cleaning. These visits should be completed once every six months in order to confirm the presence of plaque and tartar and remove them in a gentle and effective way. Keep in mind that while at-home oral care is still necessary, professional cleanings work to remove tartar, which only a dentist or hygienist can remove. Additionally, our dental office can clean areas of the mouth that a typical at-home routine cannot.
Dental Sealants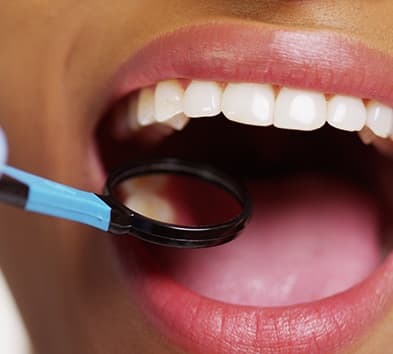 Are you having trouble keeping tooth decay at bay? Is your child suffering from cavities even though they practice daily oral care? Bacteria have a tendency to develop in the deep pits and fissures of teeth, making oral care difficult, particularly for children. With dental sealants, we can provide additional protection to these teeth and dramatically reduce the risk of cavities. With just one application and one appointment, we can apply and harden the resin on the tooth, keeping it protected for a minimum of 10 years.
Nightguards for Bruxism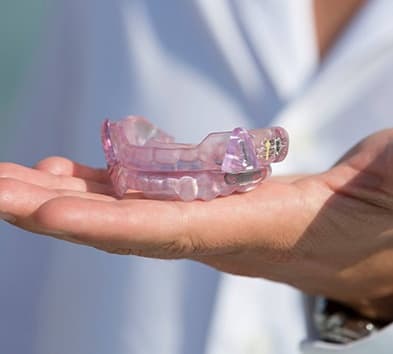 Regardless of your age, teeth grinding and clenching can develop in lots of patients, often without you even realizing it. Bruxism usually appears as a result of stress, but it can also appear if your bite is uneven or if you've suffered a jaw injury in the past. If we determine that you are grinding your teeth while you sleep, we'll design a nightguard using our digital impression system. This ensures that your oral appliance is comfortable and that your teeth are provided optimal protection.
Athletic Mouthguards/Sportsguards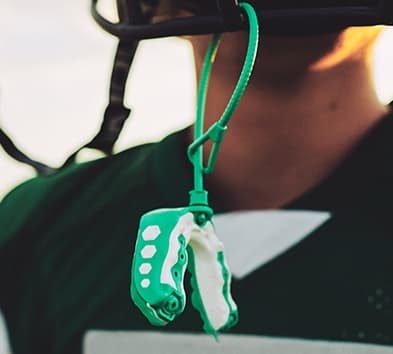 One of the most common ways teeth are damaged or knocked out through sporting injuries. If you or a family member plays a contact sport, including football, hockey, basketball, wrestling, lacrosse, or any other sport that involves a high risk for physical contact, you'll need a proper athletic mouthguard to protect your smile. Our mouthguards are created using our in-house digital impression system, which means we can avoid the use of gray, putty-like material as much as possible and still create an oral appliance that fits well, protects your smile fully, and lasts longer than store-bought solutions.
Oral Cancer Screenings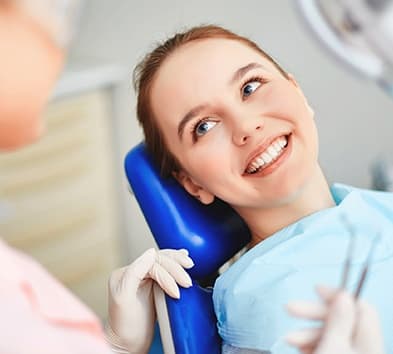 Dentists around the country have been increasingly aware of the presence of oral cancer in patients. In fact, it's estimated that about 54,000 people will be diagnosed in a given year. With regular oral cancer screenings during your routine exam, we can catch oral cancer sooner when it's easier to treat. If we do find symptoms that imply the presence of cancer, we'll set you up with a doctor who can officially determine a diagnosis and get you started on a treatment plan. The sooner you catch this disease, the easier it will be to treat.
Fluoride Treatments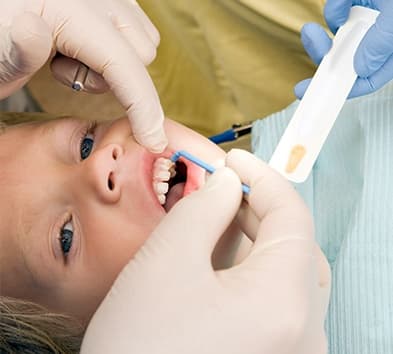 Without fluoride, your teeth wouldn't stand a chance against the millions of microorganisms that exist inside your mouth. This mineral is found in the foods we eat, our public drinking water, and the oral care products that we use to keep teeth fresh and clean. Following your routine cleaning, we'll provide a fluoride application so that your teeth and gums are properly protected by harmful, plaque-producing bacteria. The application only takes a few minutes to complete, yet it provides invaluable benefits after your routine appointment.
Children's Dentistry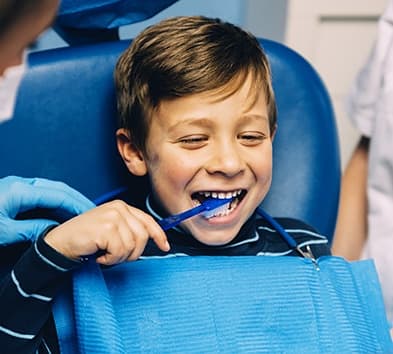 When the time comes for your child's dental appointment, Dr. Martinez makes sure to create a welcoming environment, especially during their very first visit. Part of providing children's dentistry is not only about having services that will benefit their oral development but creating a positive atmosphere focused around education. The more your child understands the importance of oral health, the easier these appointments will be. As a general rule, we encourage parents to bring their child in when their first tooth erupts or by their first birthday.