Emergency Dentist — Alexandria, IN
Got a Toothache?
Call Us Today!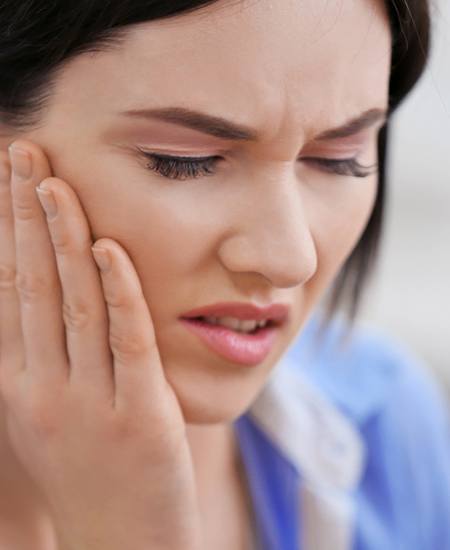 Dental emergencies can really throw a wrench in your schedule, especially if you're experiencing significant discomfort. Most dental emergencies appear as a result of longstanding decay that turned into an oral infection or because of forced trauma from a bad fall or sporting accident. Regardless of how the emergency happens, you can expect Dr. Martinez, your trusted emergency dentist in Alexandria, IN, and his team members to see you as soon as possible – ideally the same day the emergency occurs. Don't let your situation get worse; call our dental office to schedule an appointment!
Why Choose Martinez Dentistry for Emergency Dental Care?
CEREC Crowns Available In-House
Immediate Implant Options for Knocked-Out Teeth
Gentle and Caring Dentist Dedicated to Your Needs
What to Do in a Dental Emergency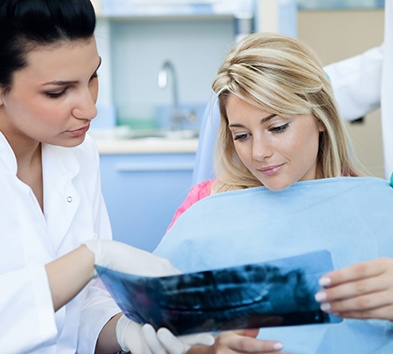 When a dental emergency occurs, the first thing you should do after you've stabilized is give our dental office a call. Not only can you schedule an appointment as soon as possible, but you can get advice from our team on how to best manage your condition.
Once you get to our office, one of our team members will check you in and Dr. Martinez will perform a detailed exam to find the source of the problem. On top of capturing any necessary X-rays, he will make sure to get you out of pain as soon as possible.
Once the emergency exam is completed, he'll go over his findings with you and start creating a treatment plan to address them. You'll always know what the cost of your care will be ahead of time, so you're never left with a surprise bill.
Our team at Martinez Dentistry will work quickly to address your problem and protect your long-term oral health, whether that's through a dental filling, crown, root canal therapy, tooth extraction, or another service.
The Most Common Dental Emergencies
Depending on the emergency you're experiencing, there are certain steps you need to take to prepare yourself for the appointment, reduce discomfort, and ensure the best outcome possible. After you've scheduled an appointment, take a moment to find the dental emergency you're experiencing below and see what you can do to improve your situation.
Understanding the Cost of Dental Emergencies
When the time comes to pay for treatment, it's important to note that the cost will vary depending on the severity of your emergency. For example, if you only need to remove decay and have a filling placed to stop discomfort, it will cost less than treating an oral infection via root canal therapy. When you arrive, we'll be better able to evaluate your condition, assess the current damage, and create a personalized treatment plan that meets your needs. The last thing you should do is put off necessary care!
How to Prevent Dental Emergencies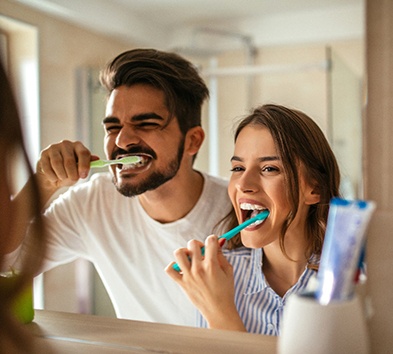 If you could protect your smile from the harm of a dental emergency, wouldn't you want to? At Martinez Dentistry, we focus on equipping our patients with the tools and knowledge they need to keep their smile healthy and happy for their lifetime. We also realize that accidents do happen, which is why we offer emergency dental care as well. These situations can be stressful and a hassle to handle, which is why we've provided three precautionary measures you can take to help you avoid ending up with an unexpected visit to your emergency dentist in Alexandria.
Maintain Good Oral Hygiene Habits at Home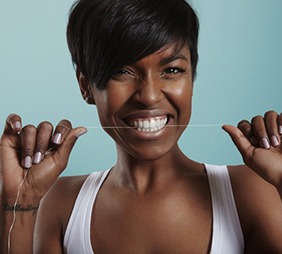 The most important preventive step you can take to ensure that you don't end up with a dental emergency on your hands is to stick to a thorough dental hygiene routine. To keep your teeth and gums healthy, the ADA recommends brushing your teeth twice each day for two minutes with fluoride toothpaste, rinsing with antibacterial mouthwash daily, and flossing at least once every day. This will remove substances such as plaque, food debris, and bacteria from your mouth, which are all known to cause severe oral health problems.
Watch What You Eat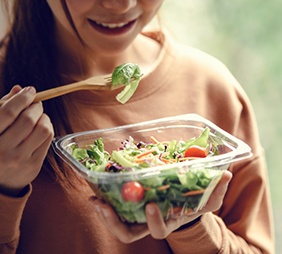 Many people don't realize that something as simple as adjusting your daily diet can reduce your risk of damaging a tooth or developing a severe oral health problem. Even though your teeth are strong, chewy, sticky, and hard foods can wear them down and cause them to break or become damaged. Foods that are high in carbohydrates and sugars can also increase harmful oral bacteria accumulation, causing enamel erosion that exposes the more sensitive layers of your teeth. This increases the risk of infections and discomfort. By substituting processed snacks for healthy alternatives like fresh fruits and vegetables, you can reduce plaque accumulation and make sure that your teeth stay clean and healthy.
Break Bad Habits That Harm Teeth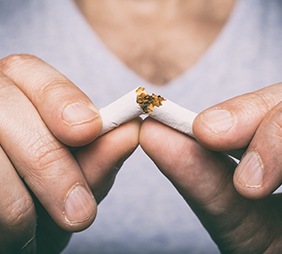 Bad habits like nail-biting, using tobacco, and teeth grinding can all have a serious impact on the strength and health of your teeth. Here are some of the ways these habits could land you in your emergency dentist's office:
Nail-biting can cause enamel erosion that can leave your teeth vulnerable to being attacked by bacteria, resulting in infections and severe decay.
Tobacco products are notorious for causing oral cancer and dry mouth. This side effect is serious because without your saliva to neutralize them, acids produced by bacteria can easily eat away at your teeth and cause discomfort.
Even though many people who grind their teeth are unaware that they do it, it can result in fractured, broken, and severely damaged teeth.
Dental Emergency FAQ's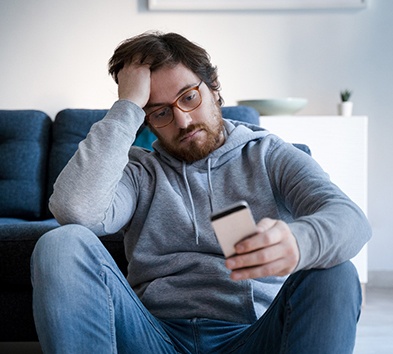 Do you still have questions about what to do if you experience a dental emergency in Alexandria? At Martinez Dentistry, our experienced and knowledgeable emergency dentist will see you as soon as possible so you don't have to stress. For your convenience, we've answered some common questions about our emergency services that we receive from patients below.
Should I Wait to See If My Toothache Will Go Away On It's Own?
Some toothaches can be caused by non-threatening issues like a piece of food stuck between the teeth and gums. However, another cause for this type of discomfort is a serious infection. If you flossed between your teeth and your pain is still there, visit an emergency dentist as soon as possible, because your toothache is likely a result of a serious infection. When cavities and other decay are left untreated, harmful bacteria help carve a path towards the fragile, inner-portion of your tooth called the pulp. This collection of nerves and tissues can then become attacked and infected by bacteria, resulting in a severe toothache that can wake you up at night and keep you from being able to concentrate. Without the proper timely treatment, it can spread to other teeth, resulting in permanent oral damage.
Should I Visit the ER or an Emergency Dentist?
In a stressful moment of panic, it can be difficult to make a judgement call of whether you should visit your local emergency room or your dentist. Your emergency dentist's office is well-equipped for just about any situation, excluding some of the following:
Deep facial cuts
A broken or dislocated jawbone
Any issue that's making it difficult to breathe or swallow
If you're unsure of what facility could best treat you, don't hesitate to contact your emergency dentist's office beforehand. If you do need to go to the ER first, be sure to schedule an appointment with our office once you receive the medical attention you need, so we can restore your smile.
Do I Need a Root Canal?
Most people fear that they will need a root canal if they experience a toothache. Although this procedure has a scary reputation, it's typically what we recommend for infected teeth in order to avoid an unnecessary extraction. Today, root canal therapy is a virtually pain-free procedure, so you can rest assured that there's nothing to fear if our team determines that you do need one. Plus, you'll be able to enjoy your treated tooth for the rest of your life with proper maintenance!