Dental Crowns – Alexandria, IN
Making Damaged Teeth Function and Look Better
Although the thought of receiving a dental crown in Alexandria can seem daunting, these are incredibly versatile and effective restorations that help preserve your natural teeth and improve your oral health. At Martinez Dentistry, we pay close attention to detail to craft beautiful and comfortable dental crowns that improve the function and aesthetic appearance of your teeth. That way, you can smile and laugh with complete confidence that your restoration won't stick out like a sore thumb. We also can complete the process in a single appointment using the latest technology that the dental world has to offer, called CEREC. It's a digital software system that allows us to craft a beautiful restoration without making you come back for second visit.
What are Dental Crowns?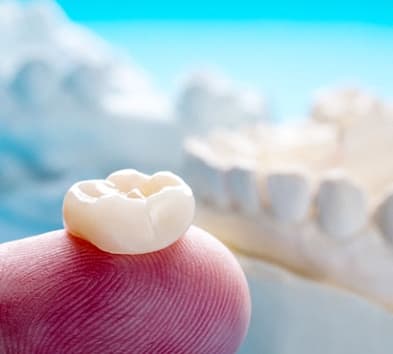 Dental crowns are customized "caps" that are structured to fit over the visible biting-surface of your damaged tooth to protect and shield it. They act to alter the shape, size, and structure of teeth, making it easier and less uncomfortable to eat and speak.
At Martinez Dentistry, we can craft crowns from a variety of materials, but most patients prefer natural-looking porcelain or ceramic restorations that are able to mimic the appearance of home-grown enamel. That way, nobody will be able to notice that you have a restoration. Not only are these materials exquisite in appearance, but they're also incredibly durable and long-lasting.
Why Do You Need a Dental Crown?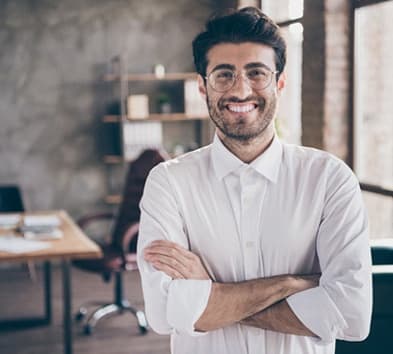 Dental crowns are versatile caps that are ideal for solving a variety of oral problems that are both cosmetic and restorative in nature. Some common reasons we may suggest dental crowns as a treatment include:
Severe Dental Decay: Large fillings located in teeth that are severely decayed may require additional support and protection from dental crowns.
Dental Trauma: If a tooth is deeply cracked or severely broken, dental crowns will help hold them together and allow you to chew without experiencing intense discomfort.
Root Canal Therapy: After the inner portion of your tooth has been sanitized, your dentist will fill and cover it with a crown to restore the function of it and protect it from additional damage.
Discolored or Misshapen Teeth: Crowns can also be used to conceal unappealing cosmetic flaws to make your smile appear more uniform.
The Process of Getting a Dental Crown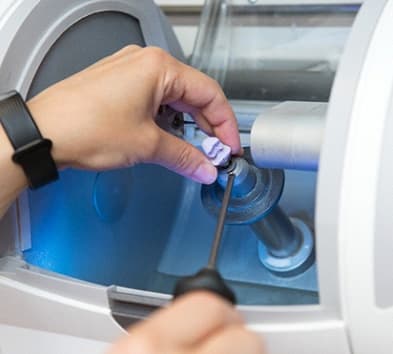 When you receive a dental crown from Martinez Dentistry, you can rest assured that you'll be getting a high-quality and precisely fitted restoration that will last. We use the latest CEREC dental software to make our own restorations in-office. That way, you don't have to worry about coming back for a second appointment.
We'll prepare your tooth for a crown by removing a small outer-layer of it to accommodate the thickness of the cap. We'll take digital impressions of your mouth so we can acquire accurate and precise measurements to input into our milling machine. Once our machine has sculpted your crown, we'll permanently place it during that same appointment, eliminating the need for a temporary restoration.
Tips to Make Your Crown Last Longer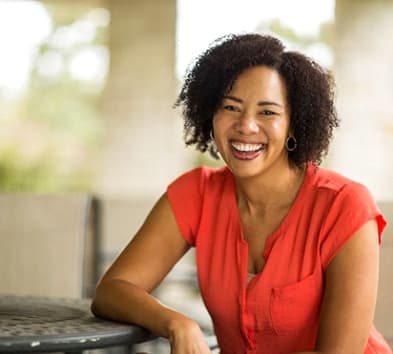 After investing in a customized dental crown, you'll want to maintain it to extend its lifespan. You can do this by following some of these care tips:
Maintain a thorough dental hygiene routine at home.
Avoid chewy and sticky foods that could damage your crown.
Schedule routine checkups and cleanings to ensure the health of your restoration.
If you have any questions or would like more recommendations on how you can take care of your crown, contact our office or schedule an appointment today!